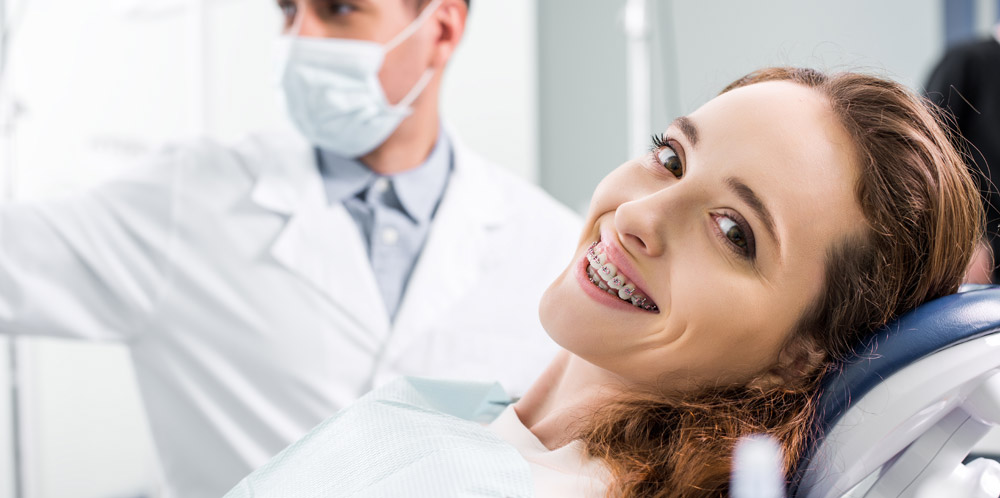 We're open again! Shutting down our orthodontic offices for COVID was necessary to keep our staff and patients safe, but we sure did miss seeing all of your smiling faces in the office. Now that we're taking patients again, many people are asking "Is it safe to go to the orthodontist during COVID?" So we wanted to address that question in a blog.
Being safe in COVID comes down to taking the right precautions, whether you're going to the orthodontist, the grocery store, or school. We know that this virus is here to stay, at least until a vaccine is developed. So until then, keeping yourself safe is a matter of following the recommended guidelines from the CDC and using common sense.
We're taking all kinds of precautions to make sure our staff and our patients stay safe from COVID at our orthodontist's office. From the minute you walk in our door, you'll see tons of changes we've made in an effort to kick COVID to the curb.
Here are some things we're doing to make sure it's safe to go to the orthodontist in COVID:
Masks are required to enter our office. Every person in our office is required to wear a mask at all times, except when the patient is sitting in the chair being examined. Forgot your mask? Don't worry. We'll provide one for you.
The waiting room is "patients only". To help with social distancing, we're only letting patients wait in our waiting room. Of course, parents of a young patient may stay. But for everyone else, we ask that you let us know how you'd like to be contacted so we can call or text you when your patient is ready for pickup.
Special precautions over aerosols. We've always followed PPE guidelines to prevent the spread of blood-borne illnesses. Since COVID is a respiratory illness, we've stepped our precautions up a few notches. In particular, we've taken new measures to make sure that saliva and respiratory droplets (aerosols) are not blasted into the air, as that's how COVID is transmitted. We're also taking precautions to stop aerosols from spreading around the office, such as partitions and extra-oral suction devices.
Staggered appointments – We're booking fewer appointments at the same time so we limit the number of people in the office at once and can maintain social distancing.
Tooth brushing is no longer allowed – That's something you never expected to hear from an orthodontist's office, isn't it?!? Please brush and floss at home before you get to your appointment. We've closed the common toothbrushing area to prevent cross-contamination.
Temperature checks. We are checking the temperature of everyone that walks in our door. Anyone that presents with a fever will be asked to reschedule for another day.
Antiseptic rinse. Every patient is required to rinse with Peroxyl, an antiseptic mouth rinse, for 60 seconds at the beginning of the appointment. This rinsing reduces the number of microbes in the mouth as an added layer of protection for our staff and fellow patients.
Air purifiers and evacuation systems. We have installed air purifiers and high-velocity evacuation systems to trap aerosols quickly and efficiently throughout the office. This prevents the spread of respiratory droplets throughout the office.
All of our staff is wearing PPE – Staff members are required to wear medical grade PPE to prevent the spread of germs to and from the patients and each other. The level of PPE needed will depend on their particular assignment and sometimes even the specific type of appointment.
We're working hard to keep you safe
The COVID pandemic can seem scary, but when we all do our part to keep each other safe, we can make a real difference. All of our precautions are for your benefit as well as the safety of our staff. We appreciate your cooperation and understanding during this time. We won't let COVID keep our patients from getting the orthodontic care they need to have beautiful forever smiles!
https://atlantaortho.com/wp-content/uploads/2020/02/aos-logo4.png
0
0
atlantaortho2v
https://atlantaortho.com/wp-content/uploads/2020/02/aos-logo4.png
atlantaortho2v
2020-08-28 16:54:07
2023-05-03 17:17:32
Is it safe to go to the orthodontist during COVID?