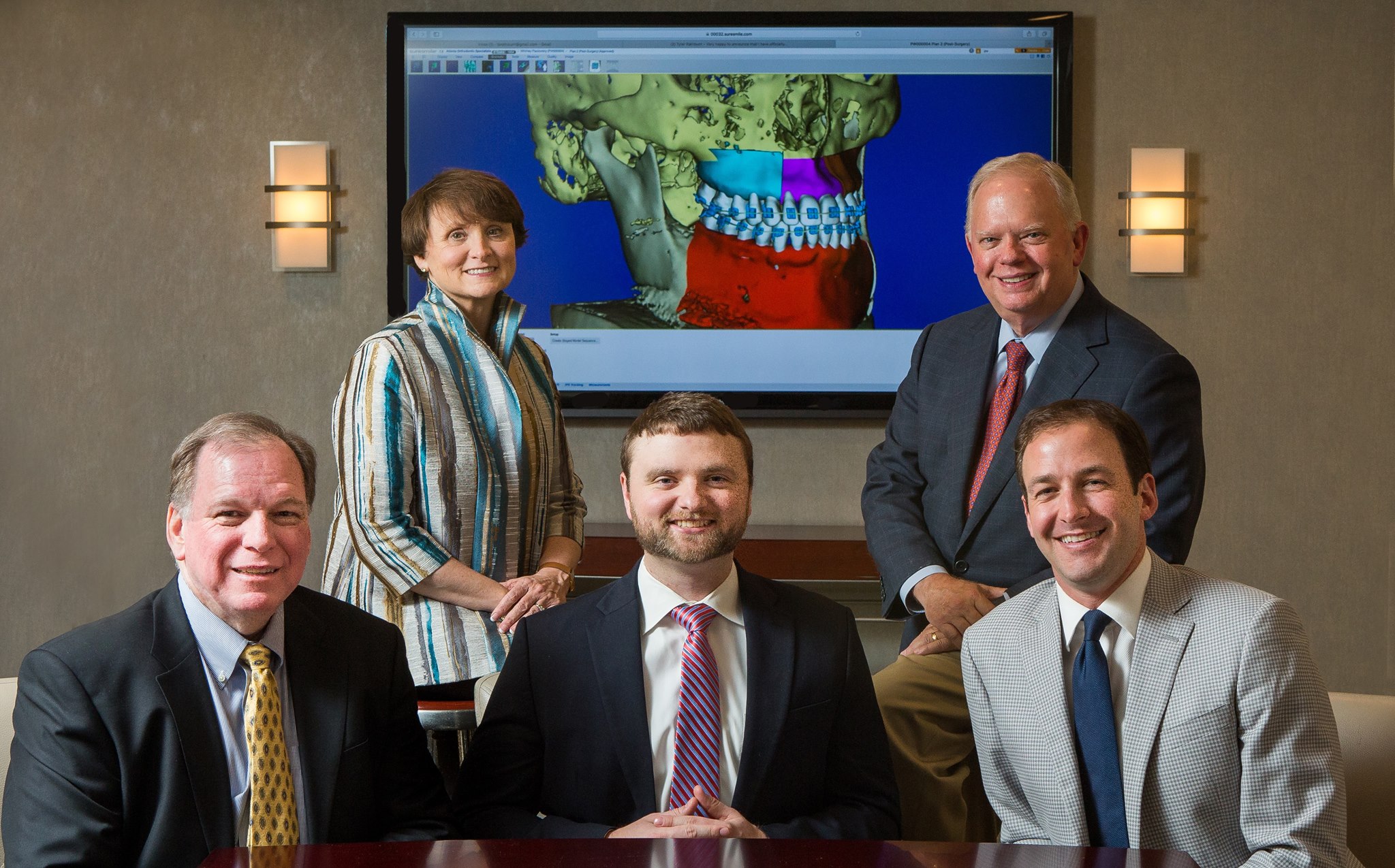 Okay, Okay – I know I am way behind schedule but here goes!
What's So Special About AOS?
It's always tough to "toot your own horn" as they say. We try to let the way we treat our patients and our results speak for themselves. We know and respect many other orthodontists all across Atlanta and we love the opportunity to learn from them as well. There are always new and different ways to approach orthodontics. As such, each orthodontic practice is unique in its approach. Here are a few things that we would like to highlight at Atlanta Orthodontic Specialists:
1. Technology
Our mission statement at AOS is "Excellence Through Innovation" and it says so right on the front page of our website. We were one of the first practices to utilize Invisalign as well as the first provider of Suresmile in the Atlanta area. We have invested heavily in both intraoral scanning (no more impressions!) as well as 3-D printing. We now have three 3-D printers on-site at our main office. So what does all of this technology do and what, more importantly, does it do for our patients? First of all, it gives our patients options. Through technology, we can offer more choices to our patients and allow them more freedom in how they choose to approach their orthodontic care. Whether it is traditional braces, lingual brackets, surgical treatment, Invisalign, or even customized "in-house" aligners, we can do it! Second, particularly with technologies such as Suresmile, we have drastically increased our efficiency. Now, we can offer more effective and more efficient treatment times than we were ever able to before. That translates to shorter treatment times and better results for our patients.
2. Family
We still consider ourselves a family practice. Not only are three of our doctors actually a family (Dr. Tyler and his mom Dr. Melisa Rathburn and stepfather Dr. Michael Stewart) but our other doctors might as well be! Dr. Chris Brady comes from a dental family himself. His father, Dr. Gordon Brady is an oral surgeon in Atlanta and they both have been close personal friends of the practice for many years. Drs. Kent Starling and Mark Sanchez were both former students of Dr. Stewart's in his years teaching at Emory. We think being a family helps us better take care of the families we treat!
3. Community
All of our doctors have lived, grown up, worked, and practiced in Atlanta for many years. We truly love the opportunity to give back to both our patients and the dental community. Whether it be school sponsorships or events, AOS is there! At the dedication of our new AOS Learning center, we honored three of the "godfathers" of orthodontics and dentistry in Atlanta, Drs. Walt Sheffield, Ike Rolader, and Charlie Smith with paintings specifically commissioned for the event. All have since passed but were critical mentors to Drs. Rathburn and Stewart as well as many others. In fact, Dr. Smith's name is still listed on our doctor's wall from the days that he and Dr. Stewart practiced together. We love the dental community in Atlanta and honoring the legacy of those who have come before is important as we look towards the future.
Stay tuned next time to hear about what Suresmile is and what it can do for our patients!
Please feel free to send any questions or feedback to Dr. Tyler at trathburn@atlantaortho.com
https://atlantaortho.com/wp-content/uploads/2020/02/aos-logo4.png
0
0
atlantaortho2v
https://atlantaortho.com/wp-content/uploads/2020/02/aos-logo4.png
atlantaortho2v
2019-09-25 16:05:22
2023-05-03 18:33:35
What's So Special About AOS?