The Most Common Orthodontic Treatments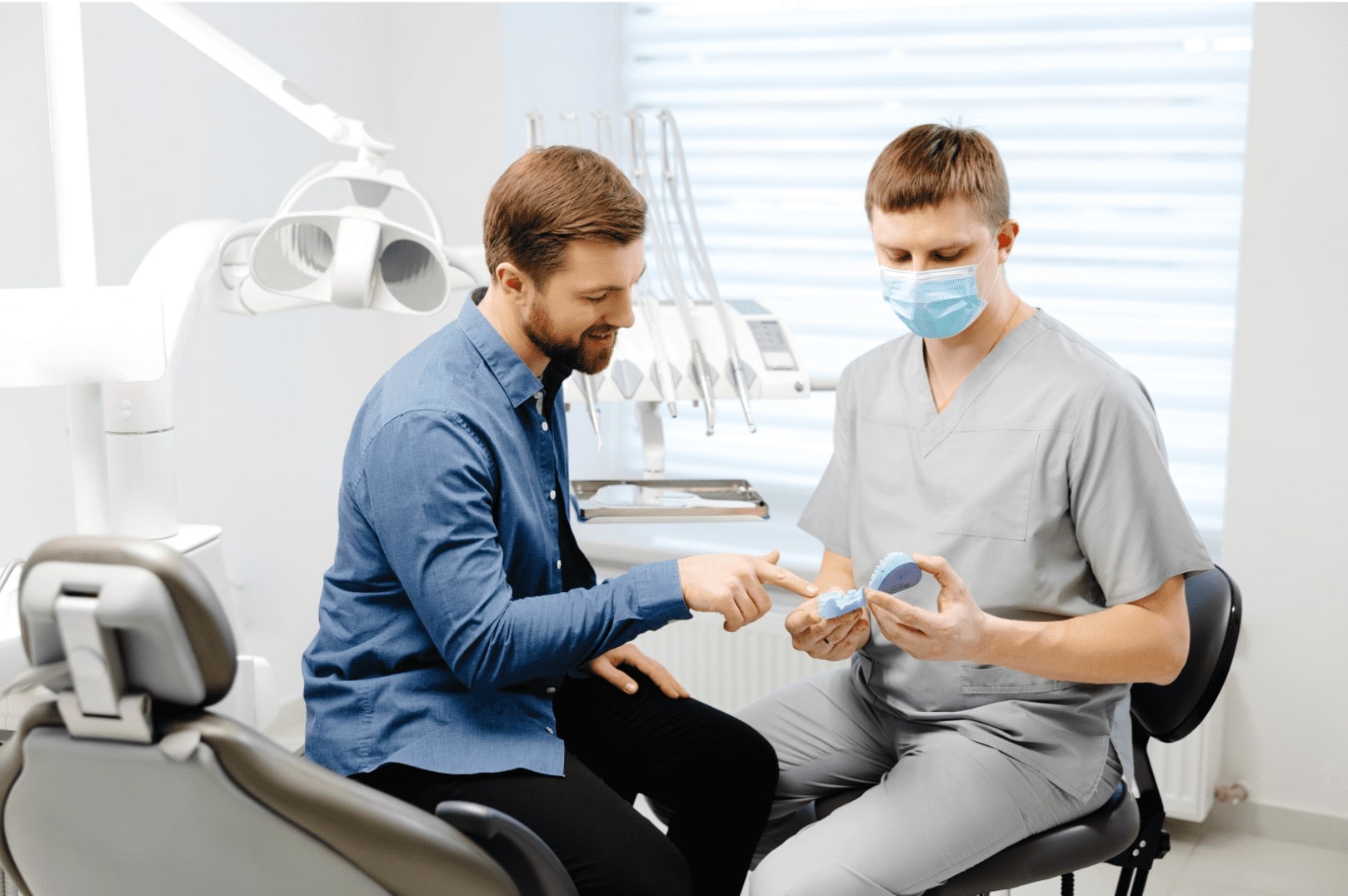 Orthodontics is a subspecialty of dentistry that helps straighten and correct misaligned teeth. Your smile is an important part of you and an opening to a vital section of your dental health. Not everyone has a beautiful set of teeth; misaligned, crooked, or overlapped teeth can be a source of embarrassment and may cause some to have low self-esteem because they are always afraid of showing their teeth in public.  
Teeth that are not aligned and do not fit together are sometimes difficult to maintain and are, therefore, more prone to tooth decay or gum disease. Still, the good news is that orthodontic treatment can correct tooth misalignment, an irregular bite, close gaps between teeth, and help you achieve a perfect smile. If you want proper teeth alignment, you must request orthodontist services, and he will help you rebuild your confidence. Continue reading to learn about the various kinds of orthodontic treatment available for treating dental issues. 
The four most common types of orthodontic treatment:
There are different types of orthodontic treatment researched and created to help fix the misalignment of teeth, namely; 
Braces

–

Braces are generally the most common and unique type of orthodontic treatment used to correct several dental issues, which include crooked, gapped, or overcropped teeth.

What are the different types of braces

? Braces exist in different forms, ranging from metal braces, ceramic braces, self-ligating braces, and lingual braces. Metal braces are also known as traditional braces and are composed of tooth-colored metamaterials, which makes them hard to notice. They are mostly fast and effective. Ceramic braces are made of clear, tooth-colored material, almost like metal braces but are more discreet and can't be seen easily. Self-litigate braces go hand in hand with metal braces made from ceramic material, while lingual braces are not common on the market.

 

Retainers

–

Retainers are another type of orthodontic treatment made specially according to the patient's jaw and tooth structure, and they are mostly used at the final stage of treatment. When installed, this treatment holds the teeth while the gums and bones are moved to another spot. Retainers are used to permanently straighten the teeth, especially if you are consistent with them over a long period. Orthodontists highly recommend regularly

wearing your retainer for maximum

orthodontic benefits.

Elastics

–

Elastics, also known as rubber bands, are little stretchy strands of latex used to move teeth in proper alignment during orthodontic treatment. They are further used to generate additional force to move teeth that cannot be done with braces alone. Most of the time, an orthodontist will recommend using elastics if your already installed braces require extra pressure to shift the teeth. 

 

Clear Aligners –

Clear aligners are plastic trays, a fast-growing and popular type of orthodontic treatment that is fixed over the teeth and gradually moves them into the right position. They can be seen and easily removed to clean or when eating. 

 
Orthodontic procedures are vital in maintaining good health and achieving a perfect smile. Whether you need traditional braces or a more innovative orthodontic treatment, various choices are available to meet your needs, and they can be done according to your specifications and lifestyle.  
If you are considering orthodontic treatment, it is important to speak with an orthodontist to know the best treatment options for your needs, depending on the individual's specific orthodontic issue and its severity. Furthermore, orthodontic treatment can help you achieve a straighter and healthier smile, so don't hesitate to explore the options available and reach out to us at Atlanta Orthodontic Specialists.