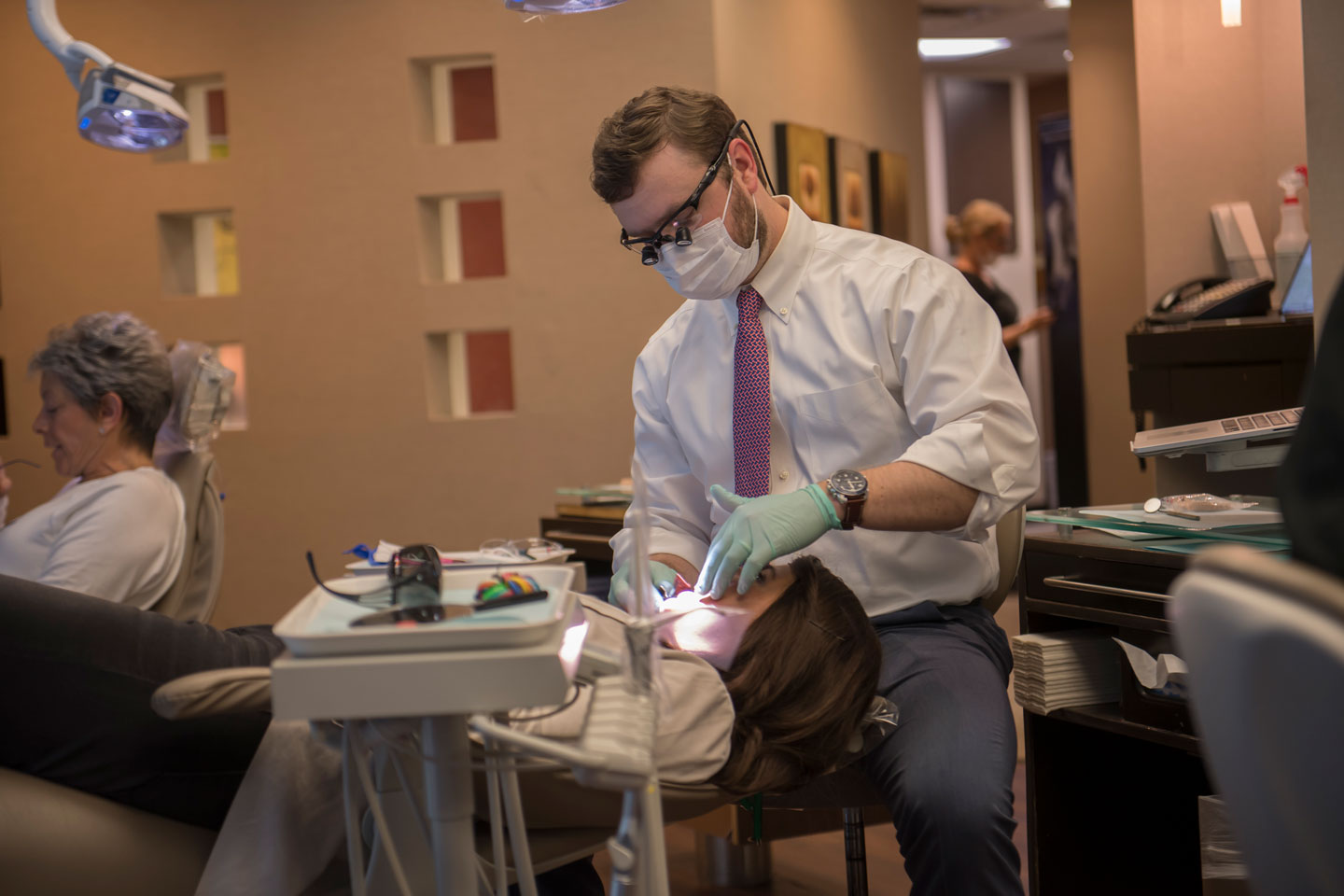 3D Printing
Atlanta's 3D Printing Specialists
Not only does the EnvisionTEC process reduce stress for patients through less-invasive procedures, it also leads to faster treatment and turnaround times.
This 3D technology produces:
Improved results – Using stronger materials, EnvisionTEC produces appliances that are built to last.
Better appliance fit – 3D scanning produces more accuracy in appliance design, leading to much better fit.
Reduced costs – They can be produced faster, more accurately, and with less-expensive materials, reducing costs for both our practice and our patients.
How does EnvisionTEC work?
STEP 1 – Scanning

We'll start by taking a noninvasive 3D scan or regular impression of your child's mouth.
STEP 2 – Planning

We'll use customized orthodontic treatment software to help minimize cost of standard appliance design and delivery.
STEP 3 – Printing

Using the Vida 3D printer, we will accurately and efficiently print a model of the appliance.
STEP 4 – Thermoforming

The final step in which the appliance is made via a 3D printing process – faster and more economically than traditional appliances.
How long does EnvisionTEC take to make an appliance?
While traditional appliances can take anywhere from 10-12 days from impression to delivery, the EnvisionTEC process enables us to scan, create, and ship your appliance within 3-6 days.
All materials used in the EnvisionTEC process are biocompatible Class I or 3D printing resin designed specifically for the rapid production of orthodontic appliances.
How much does EnvisionTEC cost?
Several factors will impact the price of EnvisionTEC treatment, including how long you need to wear your appliance and how many sets of appliances will be made during the course of your treatment. Contact us for a more accurate estimate that addresses your specific needs.
Does dental insurance cover EnvisionTEC?
We've found that many insurance companies that serve Atlanta companies cover some if not all of the cost of EnvisionTEC appliances. You'll have to check with your dental insurance company to see if you've got EnvisionTEC coverage.
Is EnvisionTEC right for kids?
EnvisionTEC can be used for kids as long as they have lost all their baby teeth. However, whether or not your child should use EnvisionTEC is a matter of maturity, simply because the effectiveness of EnvisionTEC treatment depends greatly on the participation of the patient. As in, whether or not the patients wears their appliances as prescribed. If you don't think your child will be able to keep their EnvisionTEC appliances in as often as is prescribed, or is at risk of losing them when they take them out for lunch at school, traditional braces may be a better choice.